The breath of God has infused the human mind and inspired artists through the ages. We experience God though all our senses.
Independent Presbyterian Church has played a significant role in music and the arts in Birmingham. The November Organ Recital Series began in 1965 and is one of the longest running organ series in the nation. Both the organ recital and annual Religious Arts Festivals bring world-class artists to the area. Since the first Christmas Concert in 1964, the IPC Choir has presented more than 175 concerts and special services locally and around the world.
All of these free, public events are funded through endowments and the yearly operating budget of the church. Please join us and experience God in new ways through the arts.
For more than 50 years, guest speakers and artists with expertise in drama, music, dance, architecture, sculpture, literature, and art have been brought to the city for an annual week-long program.

Seasonal Concerts

Since 1965, the IPC Choir performs a free Christmas Concert in Advent every year on a Sunday afternoon in the Sanctuary. A free Spring Concert is also performed annually for our members and the community.

Choral Evensongs

Join us at 4 pm in the Sanctuary or via live-stream on select Sundays. A select group of singers from the IPC Choir, the IPC Camerata, is the resident ensemble for these services in the sanctuary. This liturgy has been offered for nearly a thousand years. Here you will experience beauty, and welcome the voice of God into your heart through art, music, and liturgy.

Since 1965, this organ series has continued to attract people to IPC from the Birmingham community and beyond. Free concerts are held every Sunday afternoon in November in the Sanctuary. It features the Joseph W. Schreiber Memorial Organ built by Dobson Pipe Organ Builders Ltd.

Through songs, activities, and Bible study, children in grades 5K - 6th grade find new ways to worship through music.
IPC Choirs
IPC Choir
Westminster Choir (Youth grades 7-12)
Children's Choir Musical Events (K-6)
Nativity Choir (K- 6)
---
Upcoming Music Events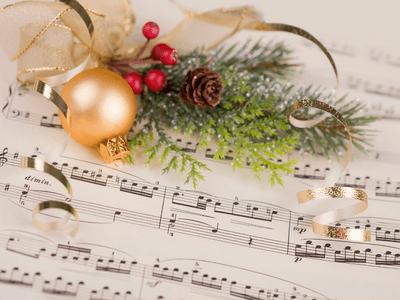 Under the direction of Dr. Jeff McLelland, the concert will feature the IPC Choir, soloists, and orchestra performing Bach's Magnificat and Ralph Vaughan Williams' Fantasia on Greensleeves and Fantasia Christmas Carols. This concert is free to the public.
---