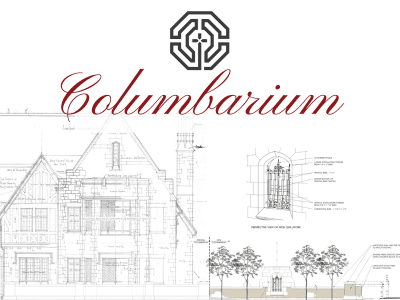 IPC's Columbarium addition is expected to be completed early this summer. The expansion that is the third phase includes 256 additional niches with 192 double and 64 single niches.
You may purchase a niche for yourself or a loved one below, or contact us to help guide you through the process.
---
NICHE SELECTION AND ORDERING
Select your niche using our online system to view available niches.* After you select your niche(s), the niche ordering page will open, and you will complete the purchaser information to reserve your selection. Once all is complete, you will receive an email with a reservation confirmation that includes your section and niche number(s) that you will need when you make payment. *Please note, available niches are most easily viewed on a desktop. If you are using a mobile device, turning your phone landscape is recommended.
Submit payment for your niche. You may pay online using a credit card or bank draft. Checks made payable to Independent Presbyterian Church with your Columbarium section and niche number(s) in the memo line can be mailed or delivered to the church. When you have paid for your niche(s) in full, you will receive an owner's certificate for your niche(s).
---
2023 Pricing
Single Niche: $4,800
Double Niche: $6,400
*Pricing includes urn & plaque engraving
Future Pricing
2023 pricing is valid through Dec. 31, 2023. Prices will increase 20% on Jan. 1, 2024.
---
QUESTIONS
Please contact Patricia Harper at pharper@ipc-usa.org or (205) 933-3715 for more information about IPC Columbarium sales & policies.