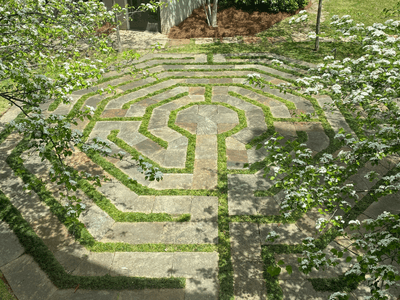 This Sunday, IPC will ordain and install our new church officers. We are blessed to have incoming Elders joining us on Session, along with a new class of Deacons. It is our hope that you will be able to come to church on Sunday to take the opportunity to welcome these new officers and also thank our outgoing officers for their dedication and leadership over the past three years.
Although many times over the past year we have laughed at ourselves over our committee "itis," it is important to highlight what came out of the Session committees in the latter part of the year that makes us excited about the future of IPC.
The Discernment Committee explored the needs of community ministries and unanimously approved a road map to allocate contributions to Birmingham-area children in need. As we heard from the Discernment Committee during the presentation last month, Hayes K-8, IPC's Summer Learning Program, Family Wraparound Support Services, and Mobility Mentoring at i3 Academy are the recipients. You can read more about the committee's process and recommendations in the Lent issue of the Window coming to your mailbox next month.

The House and Properties Committee approved the third phase of IPC's Columbarium. Construction begins on February 6 and will continue through the spring. The good news is that we expect to have new niches available for sale soon. The not-so-ideal news is that the use of the sidewalk and parking in front of the church will be limited during the project.

The Stewardship Committee asked the congregation to "say YES" to make a pledge for 2023. Pledging allows IPC to continue our important ministries in addition to planning the yearly budget. Pledges have been coming in strong, and we are so grateful for your generous response. The Finance Committee will present the 2023 budget to Session in the next meeting on January 31. All can join us at the Congregational Meeting on February 26 for a report on the annual budget and stewardship campaign.
It's truly inspiring to witness the Christian spirit at work among us, and on behalf of the Session at large, we are so grateful for the tireless service of all. To the incoming officers, prepare to be amazed and gratified by the energy and can-do spirit of your fellow Elders and Deacons. Barry and I are so grateful for your unselfish service and enthusiasm. So much groundwork has been done that will ensure a successful way forward for IPC. We are honored to have been a part of what was accomplished in 2022.
---
Contact Us: