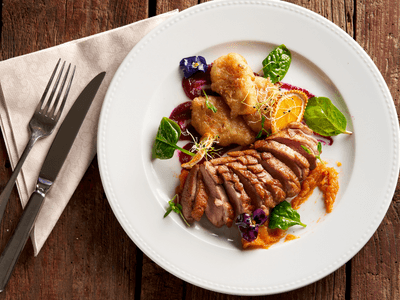 We greatly appreciate your support of Kim Martin, IPC's Director of Food Services, and the IPC Kitchen. From Wednesday Night Dinner to meals served at congregational events and committee luncheons, we have all enjoyed the delicious food that comes from our church and are looking forward to Wednesday night dinners returning Jan. 11, 2023. (Order HERE)
Since the pandemic, IPC has absorbed most of the cost increases to food, supplies, and other kitchen-related expenses in order to keep the prices of our meals the same. Although we make every effort to keep costs low, we—like many of you—continue to see price increases from our suppliers. To be good stewards of our 2023 budget, we are led to make the difficult decision to raise the price of select menu items while many remain unchanged.
Please note the following prices as of Jan. 1, 2023:
Standard lunch meals (e.g., boxed and plated) remain $10
Wednesday Chapel & Lunch meals during Advent and Lent will increase to $8
Wednesday night dinner will increase from $8 to $10
Wednesday night soup remains $10
Wednesday night casseroles remain $12
Special events, please contact us for pricing and availability
We understand that any increase in the cost of day-to-day items is not ideal, and ask for your understanding and continued support as we resume IPC's winter programming. If you have any questions or concerns, please don't hesitate to contact Kim or Stephanie Heupel, Director of Operations.