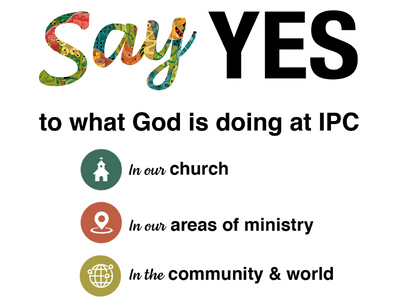 Thank you to all of you who have already turned in a 2023 pledge card and for saying "Yes" to what God is doing at IPC! We are so grateful for your generous response.
Your pledges will help us plan well for the coming year and, hopefully, achieve some of our big aspirations as a church. We are over halfway to our pledge goal of $3.3 million. 
For those who have not yet submitted a pledge, I hope you are praying about what God is calling you to give to support the ministry of Jesus Christ in and through IPC. We hope that you will return your pledge card to church on or before Pledge Sunday, Nov. 13, when we will dedicate our pledges to the Lord. You can submit pledges to us via mail or through our online pledge form.
---
Questions about Pledging?
IPC contact:
Patricia Harper, IPC Development Manager
pharper@ipc-usa.org
205-933-3715