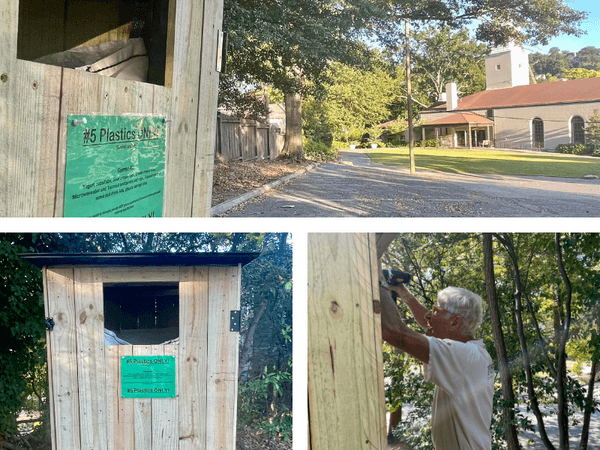 Our huge white collection sack for #5 plastic recycling received an upgrade and a new home. It now has its own small wooden house in the far upper corner of the back parking lot behind Highland Hall. A special thank you to IPC Member Michael Balliet for building it!
How Recycling at IPC Works
Collect your #5 plastics, park or walk up to the parking lot behind Highland Hall, and then toss your clean and dry items through the opening of the shed. Once the bag is full, the Earth Care team will deliver the contents to Community on the Rise where women who formerly experienced homelessness are employed to upcycle the items.