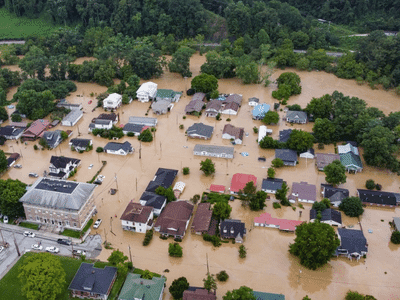 Many of us have been saddened by the terrible, historic flooding resulting in loss of life and major destruction in Kentucky. Many of you have reached out to ask how you can contribute to disaster relief assistance and what IPC is doing to help our neighbors to the north. The IPC Foundation is in the process of approving an emergency grant to assist in recovery efforts, and the Community Ministries Department is sending some financial help as well through its General Benevolence account. The Finance Office at IPC has also set up a way for individuals to contribute toward this effort. Your donations will be distributed in partnership with the Presbyterian Disaster Assistance Fund—and 100% of all donations go directly to relief areas through our partners on the ground in affected areas.
We also continue to seek ways to provide financial assistance to neighbors a bit closer to home in the Black Belt of Alabama, especially those impacted by tornados this spring. Our Youth recently went on a mission tour to the Black Belt and spent the day in Camden, Alabama partnering with Leaders of Tomorrow Youth Group. They worked together at Rosemary Missionary Baptist Church packing backpacks for local children who are headed back to school. IPC is committed to continuing and furthering our partnerships in the Black Belt region of our Presbytery and funds are still needed to support ministry in this region of our state.
One Gift Can Change the Lives of Many
If you wish to contribute to one or both of these efforts, please choose one of the following options:
Give by Check: Please designate either Kentucky, Black Belt, or an even split on your check. Checks can be mailed or delivered to IPC or placed in the offering plate on Sundays.