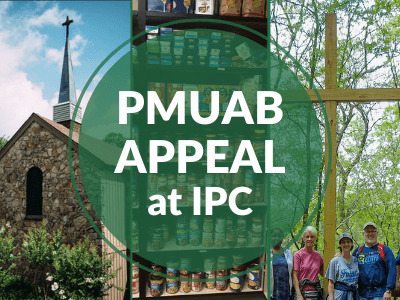 As we all feel the pinch at the grocery store and gas station, our friends and neighbors who are challenged by poverty are suffering even more and reach out to IPC Social Services for assistance with food, rent, utilities, medicine, and other necessities.
There is still time to ensure no resident is asked to leave Kirkwood by the River because they have outlived their financial means. Give low-income students in Jefferson, Tuscaloosa, Bibb, and Shelby Counties the chance to experience and learn about nature at Living River.

How to Give
Each summer there is a special appeal for Presbyterian Ministries United Appeal of Birmingham (PMUAB). Your gift during this time provides funding for Kirkwood by the River's Life Care Fund, the Living River Power of the Outdoors Scholarship Fund, and the IPC Social Services Fund.
One gift can change the lives of many local families. If you would like to support PMUAB, IPC offers many ways to give. 
Mail a donation. Please designate PMUAB on your check and mail it to: IPC at 3100 Highland Avenue S., Birmingham, AL 35205
About Presbyterian Ministries United Appeal of Birmingham (PMUAB)
The general purpose of PMUAB is to glorify God by raising funds to support the benevolence activities of IPC, The Presbyterian Homes of Birmingham (Kirkwood), and Living River. Any money raised is divided equally amongst the three organizations supporting IPC's Social Services, Kirkwood's Life Care Fund, and Living River's Scholarship Fund.