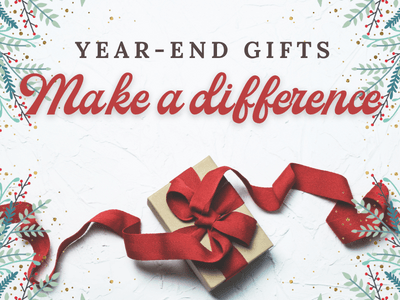 Year-end gifts are a way to bless our church and allow our ministries to flourish. If you plan to make a charitable contribution before the end of the year, please consider IPC.
For your contributions to qualify as a 2022 tax-deductible donation, the IRS requires it to be received or postmarked by Dec. 31, 2022.
IPC's Specific Deadlines:
By Mail
Address to IPC Finance Office (3100 Highland Avenue S; Birmingham, AL 35205) and postmark the envelope no later than Dec. 31.
In Person
If you wish to drop off your contribution, the church building will be open until noon on Friday, Dec. 30. You may bring your donation to Beth Grauel or place it in her mailbox on the second floor.
Online Giving
Enter online gifts before midnight on Dec. 31.
---
Questions about giving?
Beth Grauel
bgrauel@ipc-usa.org
205-933-3718
Patricia Harper
pharper@ipc-usa.org
205-933-3715