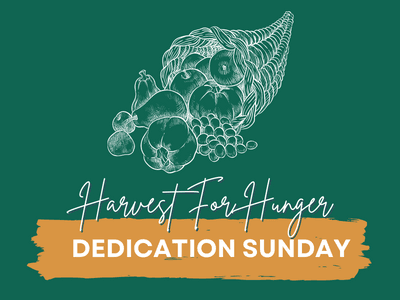 Bear one another's burdens, and in this way you will fulfill the law of Christ. Galatians 6:2
Join us for IPC's Harvest for Hunger Dedication on Sunday, Nov. 20. We are grateful to everyone who filled the sacks to stock the IPC Food Pantry/Blessing Boxes for our neighbors and the Weekend Buddy Bags for children at Hayes K-8 School. Thank you also to those who have made generous contributions to support our Food Box Ministry (formerly City Meats food vouchers). Your faithful assistance has enabled IPC to support 1,621 families with food assistance at a total cost of $85,000 year-to-date. Your contributions have enabled us to support another 162 people with financial assistance needs for transportation, utilities, medical/dental, rent/mortgage, and funerals for a total of $124,000 year-to-date.
We would love for you to consider deepening your volunteer experience with one of IPC's more than 38 community ministry opportunities. Visit us in Community Ministries "downstairs" near the 31st Street South entrance or online anytime and learn more about our church's longest, continuously running outreach program. 
How sweet and good it is to join our hands and hearts with God's transformational mission in our neighborhood and across greater Birmingham!
Learn more
If you have questions about Food Pantry/Blessing Boxes, Weekend Buddy Bags, or the Food Box Ministry, please contact Sarah Scruggs, (205) 933-3725. If you would like to know more about ways you can support Social Services, please contact Evelyn Puckett, (205) 933-3726. Community Ministries and Outreach Director, Rev. Melissa Self Patrick, welcomes your visits and calls too at (205) 933-3709.