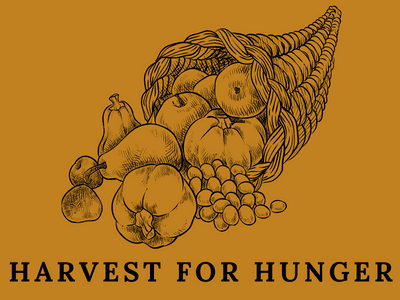 Each fall IPC hosts Harvest for Hunger to help stock our Food Pantry. This drive is critical for keeping our Food Pantry stocked with non-perishable food, hygiene items, and paper products to support our Blessing Boxes and Weekend Buddy Bags. Our Blessing Boxes are frequently emptied daily as our neighbors who are challenged by food insecurity and/or homelessness receive vital support. To date this year, we have provided an average of 125 Weekend Buddy Bags per month for children at Hayes K-8 School, and since August, we have increased to 160 bags per month.
Weekend Buddy Bags provide simple meals and snack items for selected students at Hayes. Working with teachers, the school counselor ensures that a different set of students in each classroom receives our monthly snack bags. Extra care is given to siblings in the same household. Our hunger and food insecurity focus is important now more than ever as we know:
16.2% of our Jefferson County neighbors (105,000) struggle below the poverty threshold ($13,011 annual income for 1 person; $26,172 annual income for 4-person household).
41.2% of our neighbors struggling in poverty are women-led households with children;
20% of our children are food insecure, including 95% of the 646 students at Hayes.
Through your food, hygiene, and financial donations and by God's grace, IPC's Food Pantry has met higher demands over the last 2.5 pandemic years. Our Food Pantry remains the only one in our immediate area stocked completely through donations. We depend on the generosity of our church members and friends to keep the shelves filled. This year, consider how you will help the more than 100,000 children and families who struggle with food insecurity.
Ways to help
Pick up a Harvest for Hunger grocery sack from the Parlor, Highland Hall, or Community Ministries office on the ground floor off 31st Street South through Sunday, November 13. The food and hygiene items list (our most needed items) is on the sacks and also available here. Return your filled bags to the Parlor or Community Ministries office by Sunday, November 20, Harvest for Hunger Dedication and Celebration Day.
Bring items or have them delivered to Community Ministries. Amazon Prime, Walmart, or Instacart are popular delivery services with IPC members. Choose your favorite way to help provide needed items for our Food Pantry and Weekend Buddy Bags.
Consider sponsoring a food drive at your office or school.
Establish a new family tradition of giving - one bag per month, one item each Sunday per family member, etc.
Become an IPC Food Pantry Partner to receive weekly email reminders of current needs. (ipc-usa.org/serve/missions/)
New Opportunity: become a Blessing Boxes volunteer and help us stock shelves to keep the Blessing Boxes filled.
Recruit your Sunday school class, Grace Group, or small group to provide and serve meals at First Light.
Coordinate your Sunday school class or small group to purchase Weekend Buddy Bags and/or help sack 160 bags monthly.
Volunteer with IPC's Meals on Wheels team to deliver meals to seniors. You may also now volunteer in the new Meals on Wheels kitchen next to United Way on 8th Avenue South.
Unfortunately, hunger and food insecurity never take a holiday, and so we join hands and hearts to provide for our neighbors, especially during this season of gratitude and holiday family gatherings.
For more information
Please contact Melissa Self Patrick at (205) 933-3709, Sarah Scruggs at (205) 933-3725, or Evelyn Puckett at (205) 933-3726.
Bear one another's burdens, and in this way you will fulfill the law of Christ. 
~ Galatians 6:2