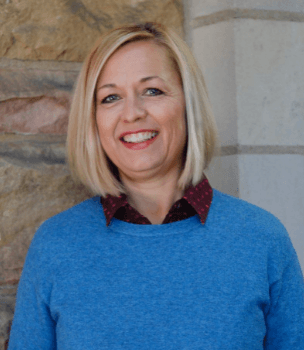 From its beginnings in 1965, IPC Day School has served as a caring, child-centered learning environment where children are encouraged to explore the world around them, build meaningful relationships, and are challenged to learn in a Christian environment. We understand that for many families IPC Day School may be your child's first experience spending significant time away from family, so it is important for you to get to know who we are and what we do. 
Our reputation for offering a quality preschool experience in the Birmingham community stands the test of time, with our experienced team of 43 teachers and staff who help children feel valued by offering them the freedom to explore through play and hands-on activities while providing loving support. Our teachers are knowledgeable and have years of classroom experience, with several who have been at the Day School for over 10 years. We offer a variety of active, play-based learning approaches to engage children with different preferred learning styles.
As part of a larger community of faith at Independent Presbyterian Church, children are given the opportunity to learn about God's love, through weekly Chapel services and monthly visits to the church atrium as part of Catechesis of the Good Shepherd. Our Day School families partner with IPC Community Ministries each Thanksgiving to help support our food ministry's outreach efforts. Each year we celebrate Jesus's birth with our 4- and 5-year-old children leading our Day School Christmas worship service. All these experiences help the children explore what it means to love God and love our neighbors. 
We are committed to encouraging children's natural curiosity to learn about the world around them. In addition to our weekly faith-focused and special enrichment classes in Music, Science, Spanish and Physical Education, we invite community artists and first responders to the Day School throughout the school year for hands-on art classes, performances, and valuable safety information sessions. 
We know you will find IPC Day School to be a joyful place for children to learn and grow in God's love. We invite you to schedule a tour if you are interested in seeing for yourself what makes us so special. We think you will find our 14 classrooms, outdoor playgrounds, indoor recreation room, children's library, and outdoor green spaces to be cheerful and welcoming. IPC Day School is located on the ground floor of Independent Presbyterian Church, with our main entrance under the covered walkway off 31st Street South. 
We hope we get the opportunity to visit with you soon!
Please feel free to contact me anytime. 
office phone: 205-933-3687 | email: kroller@ipc-usa.org