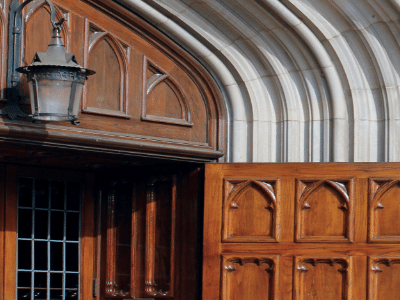 There was a point where I didn't know if I could say this during my time with you as Interim Pastor. Following federal, state, local, and other church recommendations, our Covid-19 "Re-Opening" Task Force met Tuesday and released all restrictions in worship, meetings, meals, and using the church, with the following exceptions: we will continue using the individual packets for communion; we will pass the peace with a wave or a thumbs up or whatever the Spirit moves besides touching; and we will start passing the offering plates on June 6, a week from Sunday. If this doesn't make you smile and shout for joy, we need to talk...
Please remember, however, that you need to make the best decision for yourselves and your families while also feeling comfortable when you come. Parents with children may want to keep them masked since many will not be vaccinated for a while, but it's up to you. This means masked people are welcome and unmasked people are welcome. Everyone is welcome unless you know you are infectious.
It's hard to put all this in context considering the hardship for so many families and health care providers during this pandemic, the miraculous work of vaccine science and government distribution, and the continued resistance (a little of it understandable) to being vaccinated. By far the most dramatic part to keep in context is the effect the pandemic has had on our "wellbeing." Catching Covid-19 or not, many studies have shown isolation as a major detriment to our physical, mental, and spiritual health. 
SOOOOO lets us start coming together!!!! Come to worship, come to Sunday School, come to all that's about to happen around here. And bring your friends. 
The more we contribute to the social good by getting connected, the more "good" we will be in body, mind, and soul, and so will more people. This just happens to be the way God works through the Holy Spirit. It's always about "us" rather than just about "me" for we are all part of the Body.
Finally, we are deeply grateful for the leadership of our Task Force, meeting every week for an hour or more and making hard decisions to help us stay responsible. From here, they will only meet as needed. Thank you, Mike Graham (Chair), Alan Deer, Julie Rediker, Paul Leaver, Sean Vanlandingham, Steve Hunt, Susan Eiland, and staff members Bill McKelvey and Sandra Putman. And thank you, IPC members for respecting their decisions.