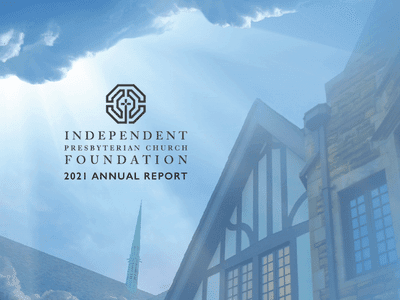 The IPC Foundation continues to touch people throughout the world and give hope to the hurting. As we strive to meet the ever-changing needs presented to us each year, we found the theme of 2021 to be: Responsiveness.
Events in 2021—around the world and within our borders—required us to respond quickly. We approved six emergency grants to assist with natural disasters in Alabama, Kentucky, and Haiti and to provide financial relief to organizations struggling from the pandemic. In August of last year, during the height of the Taliban takeover of Kabul, Afghanistan, we quickly realized that Cure Hospital, a recent grant recipient in Kabul, would be affected and reached out to see what we could do. Because the Foundation was able to act quickly, financial support was provided allowing medical teams to provide care for more than 400 babies in a neonatal intensive care unit even during wartime.
From 103 applications received during our annual grants cycle, the Foundation responded by awarding 95 grants totaling $2.0 million in distributions. In our community, endowments managed by the Foundation were used to support programming at the Children's Fresh Air Farm. The Foundation looks forward to helping prepare for the upcoming Centennial celebration. Many 2021 church programs for Family Ministries, Music and Fine Arts, and Social Services were strengthened by financial assistance from the Foundation. Overall, 77% of the distributions in 2021 made a difference locally.
Yet still, we hope you see the far-reaching impact of the Foundation in 2021. The year-long response to need at home and abroad we share in this year's report is made possible by truly quick and collaborative efforts. A remarkable group—comprised of you as donors, the Foundation's Board of Directors and Subcommittees, and IPC's leadership and staff—spearheaded forward momentum to support causes consistent with the IPC Mission.
Flip through the 2021 Annual Report»
As we continue in 2022, I invite you to stay connected. Please consider joining the Foundation for an upcoming Lunch & Learn to connect with recent grant recipients. Our Foundation website provides details about events and the Foundation. I'm also a phone call (205-933-3705) or email away for any questions you may have.